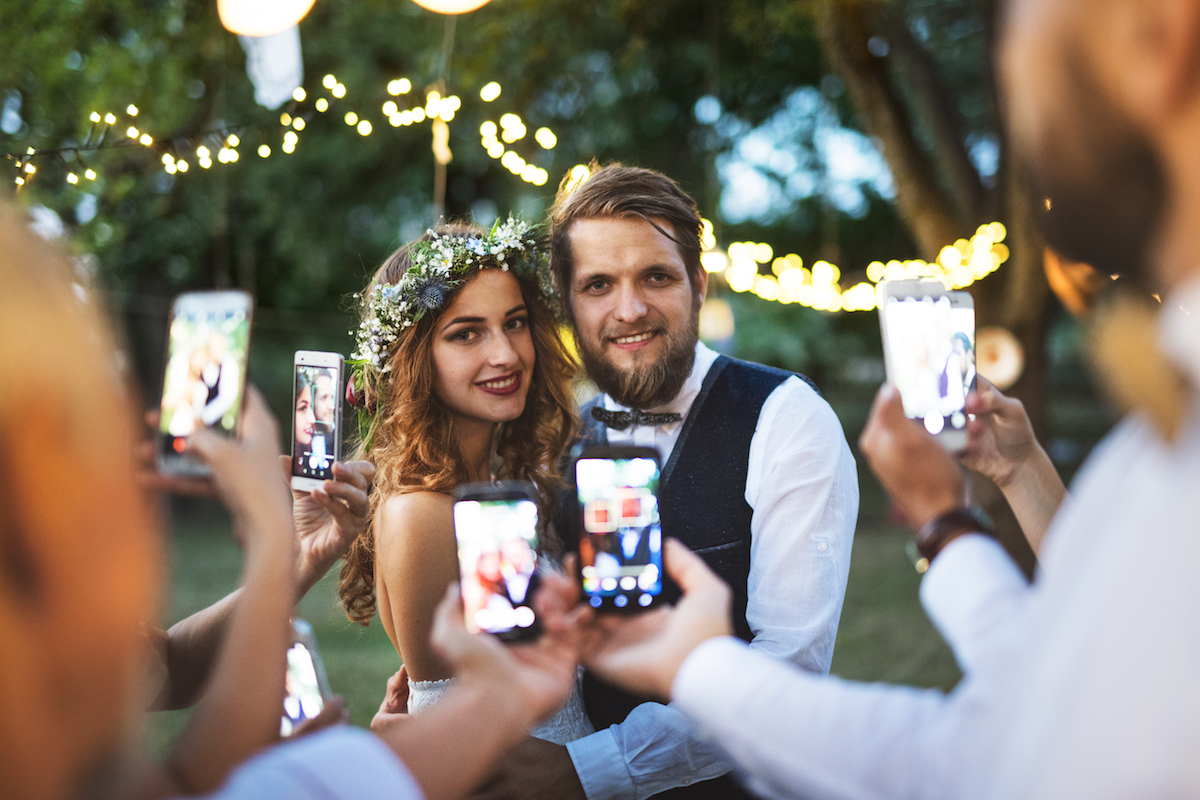 Creating Enchanting Memories With A Unique Wedding Video
Whether you are getting married, attending your friend's wedding, or a professional videographer – you understand the significance of capturing every special moment to cherish memories for years to come. And nothing beats the awesomeness of a beautiful wedding video to represent its true essence.
If you thought hiring an expert videographer to make a magical wedding video will cost you dollars, think again. The technology has advanced and you can now use a simple app to create super-quality, personalised wedding videos.
However, most apps provide DIY solutions, i.e. they have the tools to help create your DIY wedding video.
These apps are mostly powered by Artificial Intelligence or other advanced technology and lack that subtle personalised touch you would want to have in your wedding videos. Thankfully, Wedding Movie Maker has a professional team of expert video editors working behind the scenes to create unique, personal, and awe-inspiring wedding video.
Using an app to make your wedding video
It isn't new to create videos online or through apps. These software solutions allow you to merge photos and video clips to make a complete wedding video and enhance it by adding filters, music & sounds and other features. You can also save the videos in different formats to share or export it to the cloud. However, DIY wedding video making requires editing skills and knowledge. Additionally, it would lack the finesse of a professional videographer.
With Wedding Movie Maker the big advantage is you require no video-editing skills. You only need to choose a package depending on the type of video you want to make, download the app and provide your favourite wedding/pre-wedding photos and clips to make a video.
Another interesting feature is anyone using the app can film wedding video clips. In fact they don't even need to be attending the wedding, they can be anywhere in the world and still contribute clips and photos . The video editing team will take all the photos and videos and transform these into a magical wedding video to cherish for a lifetime.
The video editors have decades of experience and skills in making wedding videos. Unlike DIY video making, they are more capable of making one-of-a-kind and personalised wedding videos from your photos and clips. This will give your videos a personal and candid touch, helping recapture and revive the special moments in a new way. These videos are more personal but have a professional touch.
Conclusion
If you want to treasure your wedding moments in a video that everyone will enjoy, choose Wedding Video Maker.
With Wedding Movie Maker app download and booking a suitable package, you will have professional video editors working on your project, creating videos that you will cherish forever. Book your wedding video package today.